Jason Fry
LICENSED PURE SWEAT SKILLS COACH
Jason Fry is a highly experienced and accomplished Pure Sweat Basketball skills coach based in the St. Louis/Fenton, MO area.
With an impressive 15-year coaching journey, Jason has garnered success at both the high school and collegiate levels. He has led teams to the state finals and national tournaments, demonstrating his ability to thrive in competitive environments. Jason has excelled in roles as both a head coach and an assistant, showcasing his versatility and expertise.
Specializing in shooting development, Jason is renowned for his ability to create effective and time-efficient programs. His skill academies provide a focused and accelerated approach to skill development, enabling players to progress at an accelerated rate. Jason prioritizes the "process," emphasizing the necessary steps and improvements required to achieve your mission.
With Jason's guidance and coaching, you can expect a dedicated focus on enhancing your skills, refining your techniques, and maximizing your potential on the basketball court. Whether you're a player aiming to improve shooting proficiency or seeking overall skill development, Jason is committed to driving your progress and helping you reach new heights in your basketball journey.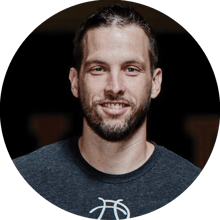 "IF WE'RE GOING TO LEAD A LIFE, IF WE'RE GOING TO LEAD ANYTHING, WE SHOULD SURELY KNOW WHERE WE ARE GOING, AND WHY." THIS IS WHY WE DO EXTRA.