Davis Graham
LICENSED PURE SWEAT SKILLS COACH
Davis Graham is a dedicated Pure Sweat Basketball skills coach serving the South Jersey and Greater Philadelphia area. Despite just a few years full time in the field, Davis has earned a strong reputation as one of the region's most respected trainers. Through his AAU organization Detail U, he has built a thriving program that caters to players striving to improve their skills.
Davis's coaching journey has been marked by diverse experiences, including conducting impactful offseason workouts for NCAA players and professional players in the NBA and overseas. He's also worked as a high school and college assistant coach, and successfully organized clinics in a number of states across the US. This wide-ranging background has provided Davis with a unique perspective, allowing him to connect with teams and players at every level of the game. From middle school to high school, college to the professional ranks, Davis embraces the opportunity to guide and enhance players' development.
Player development lies at the core of Davis's coaching philosophy. He is passionate about helping individuals take their game to the next level, providing personalized guidance and support. Whether you're looking to refine your fundamentals, deepen your understanding of the game, or fine-tune specific aspects of your playing style, Davis is committed to empowering you to reach your goals.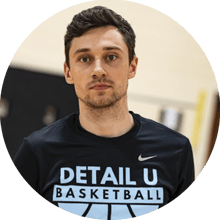 MY GOAL IS TO HELP PLAYERS ACHIEVE THEIR HIGHEST POTENTIAL.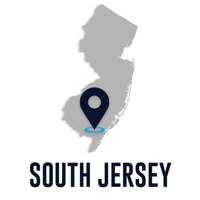 Ongoing small group sessions, private sessions, clinics, and camps available! Contact Coach Davis for scheduling and availability at (856) 912-1365, or visit www.detailbasketball.com for more details.
Small Group Sessions:
In group sessions, players learn with/from their peers while still receiving individualized attention to their specific needs. These workouts will be custom built around the players involved and dive into a variety of concepts, including a progressive curriculum, decision-making, game simulated drills, and small games to reinforce healthy habits/techniques.
Private Sessions:
In private sessions, players receive individualized attention specific to where they are along the development process. Coach Davis will evaluate the athlete and create a development plan centered around their short and long term needs, helping to speed up the growth of the player. Using the Pure Sweat curriculum, we only train game skills to get game results!