Isaiah Magee
LICENSED PURE SWEAT SKILLS COACH
Isaiah Magee, a licensed Pure Sweat skills coach and consultant in Atlanta, Cumming/Alpharetta, GA area.
Zay has had the privilege of honing his expertise by starting with beginners and elevated to working with a diverse range of Euro league and college athletes, further solidifying his reputation as a respected figure in the basketball community.
Zay specializes in individual development but thrives in running his Academy and clinics as well. Coach Zay's visionary leadership ensures the provision of top-notch training and services to players and coaches worldwide, across all skill levels.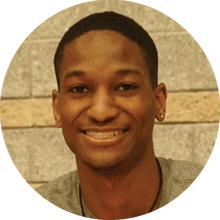 THE MOST IMPORTANT THING IS TO TRY AND INSPIRE PEOPLE SO THAT THEY CAN BE GREAT IN WHATEVER THEY WANT TO DO. -KOBE BRYANT