Derrick Nguyen
LICENSED PURE SWEAT SKILLS COACH
Derrick Nguyen is a Pure Sweat Skills Coach from San Jose, California.
Derrick has coached and trained players ranging from the youth level to the collegiate level. Along with a decade of coaching experience, he has built grassroots AAU programs, basketball academies, and his own private training facility.
Derrick has worked with over 750+ athletes. He specializes in private training and developing competitive AAU & High school teams. Derrick has also built a mentorship program to help develop local coach's In-Game Strategies, Team Tactics, Business Development, and Relationship Building. Derrick's passion is to serve his community by opening doors and creating opportunities through the sport of Basketball.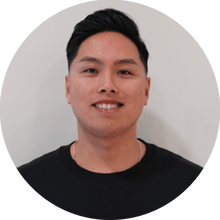 "BE THE PERSON YOU NEEDED WHEN YOU WERE YOUNGER."