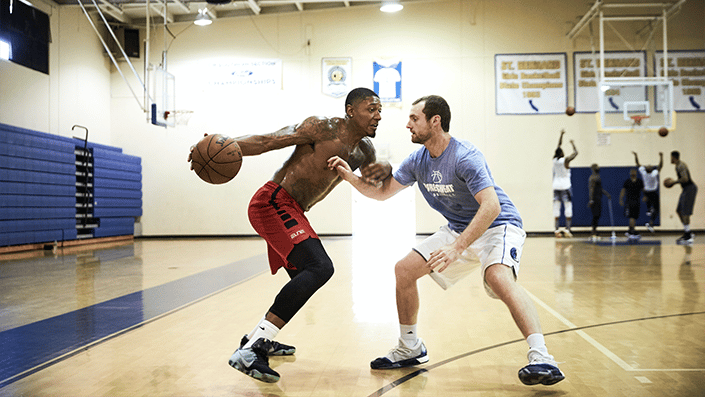 Bradley Beal
NBA All-Star Guard
"Drew's definitely the best in the business. We've grinded since I was in high school and he is a big reason why I am where I am today."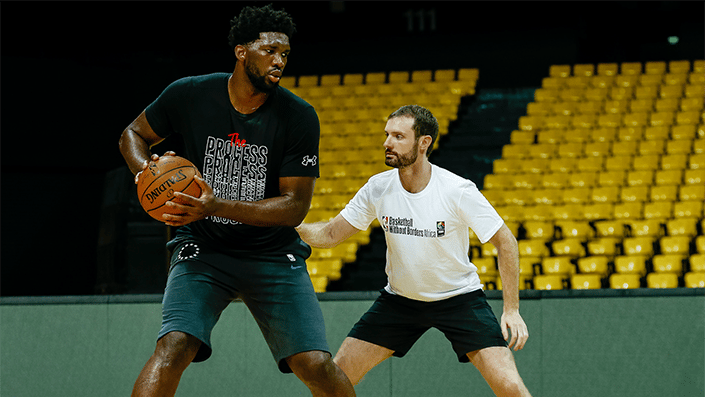 Joel Embiid
NBA All-Star Center
"Drew has taught me a lot. He really breaks down my game & always finds ways to help me get better."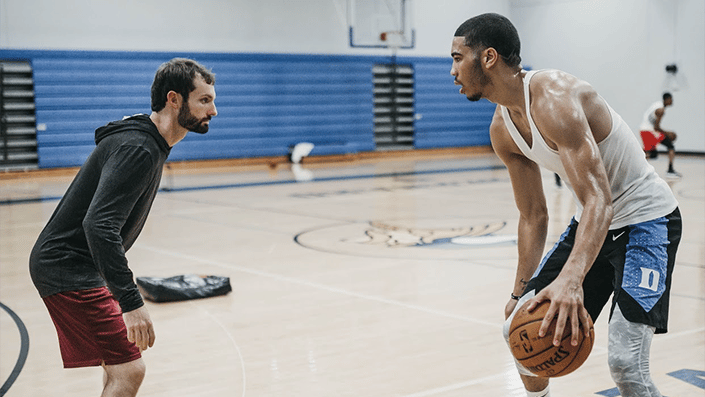 Jayson Tatum
NBA All-Star Wing
"Drew is a big reason I am the player I am today. He has really improved my game since I was 13, and continues to find ways for me to improve and always get better."
ABOUT THE VIRTUAL SKILLS SCHOOL

Few things excite Drew Hanlen more than watching those he works with turn their dreams into reality. Whether it is helping players directly or helping coaches and trainers get the most out of their players, it is what drives him.
For over a decade, his dream was to create a basketball school that players and coaches at every level could trust. A place to learn basketball just like you learn math, science and social studies in school.
Now that dream has become a reality.
ALL COURSES NOW AVAILABLE INDIVIDUALLY FOR A ONE-TIME FEE
What began with a few online courses has now grown into a full-blown mission to make everything Drew teaches available to players, coaches, and trainers everywhere.
The Pure Sweat Virtual Skills School is your chance to learn Player Development from Drew wherever you are!
In each course, Drew takes you through his systematic approach to getting the most out of your time in the gym.
Your ticket to learn from the top NBA Skills Coach in the world is just a few clicks away.
Choose the course (or courses) you have an interest in mastering and get to school today!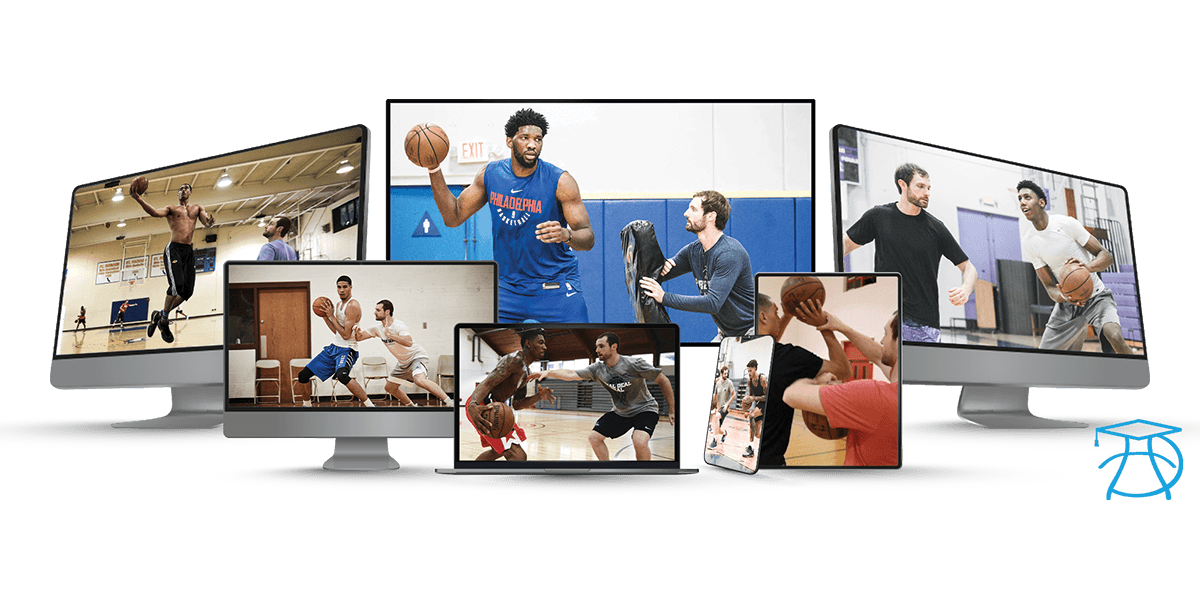 Pure Sweat Virtual Skills Courses
CASE STUDY: LUKE COOPER
NBA Skills Coach
"I think I could've gotten the point where I'm at now without him, but it would have been 6, 7, 8 10 years down the road. What Drew does is he really speeds up the process because any problem that you have he has been through and you will be able to pick up advice and ideas of how to quickly fix that problem and move on."
LISTEN TO LUKE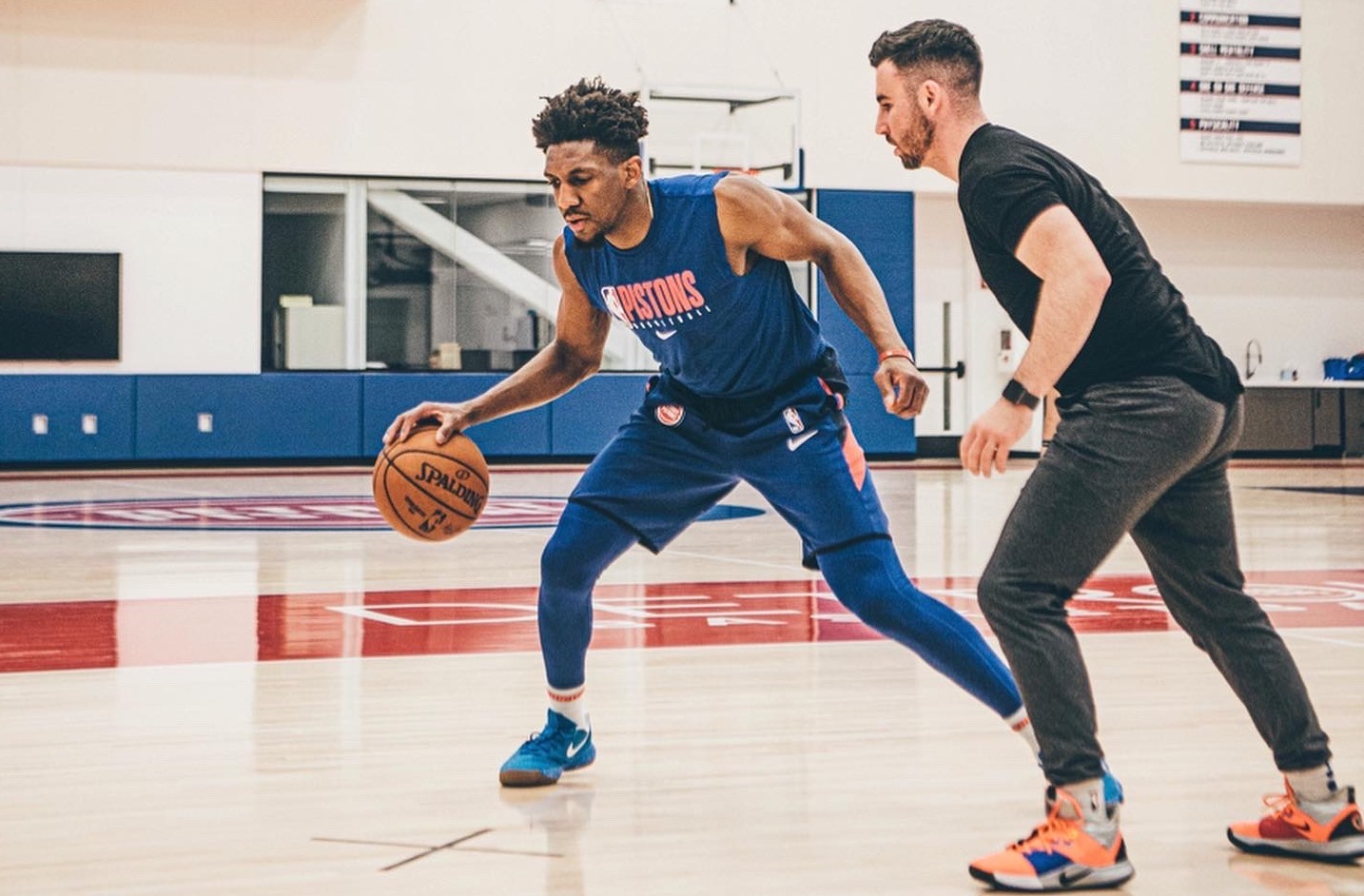 LUKE COOPER
NBA SKILLS COACH
Close
Still not sure?
Listen to what a few of Drew's NBA guys have to say about his training techniques